About CASE
CASE, a NYSTAR-designated Center for Advanced Technology (CAT), helps companies identify faculty collaborators, set up university research contracts, hire talented students, network with other high tech businesses, find technology to commercialize, and bring it to market.
Leverage the Capabilities of a Top-Tier Research University
Whether you are a recent start-up, an established regional company, or part a multi-national corporation, CASE puts the resources of Syracuse University to work to grow your business. We can help you set up university-industry research and development collaborations; engage talented students; deliver customized technology workshops and short-courses; host networking events; pursue funding opportunities; commercialize technology; facilitate access to University resources.
CASE connects you with expertise, research, and applications in:
"Big Data," data fusion, data mining, advanced analytics, predictive analysis
Modeling and visualization, situation awareness
Cybersecurity, data and network assurance
Autonomy, UAVs/drones
Blockchain
"Smart" video, image analysis
Control systems design
Intelligent computing
Sensor networks and management
Microwave systems and antenna design
Communication systems and networks
"Smart" systems, "smart" grid, "smart" manufacturing
Internet of Things
Our Mission is to catalyze growth in the high-technology economy of New York State by fusing technical competency with industry-specific knowledge to advance applications of complex behavioral, information and communication systems.
CASE Team
Our staff is here to assist you in connecting with faculty expertise, student talent, and the many resources and opportunities available at Syracuse University.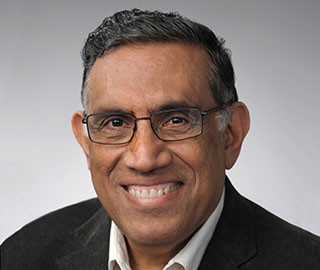 Pramod K. Varshney received the B.S. degree in electrical engineering and computer science (with highest honors) and the M.S. and Ph.D. degrees in electrical engineering from the University of Illinois at Urbana-Champaign in 1972, 1974, and 1976 respectively.
During 1972-76, he held teaching and research assistantships at the University of Illinois. Since 1976, he has been with Syracuse University, Syracuse, NY where he is currently a Distinguished Professor of Electrical Engineering and Computer Science. He served as the Associate Chair of the department during 1993-96. He is also an Adjunct Professor of Radiology at Upstate Medical University in Syracuse, NY. His current research interests are in distributed sensor networks and data fusion, detection and estimation theory, wireless communications, image processing, radar signal processing and remote sensing. He has published extensively. He is the author of Distributed Detection and Data Fusion, published by Springer-Verlag in 1997. He has served as a consultant to several major companies.
While at University of Illinois, Dr. Varshney was a James Scholar, a Bronze Tablet Senior, and a Fellow. He is a member of Tau Beta Pi and is the recipient of the 1981 ASEE Dow Outstanding Young Faculty Award. He was elected to the grade of Fellow of the IEEE in 1997 for his contributions in the area of distributed detection and data fusion. He was the guest editor of the special issue on data fusion of the Proceedings of the IEEE, January 1997. In 2000, he receive the Third Millennium Medal from the IEEE and Chancellor's Citation for exceptional academic achievement at Syracuse University. He is the recipient of the IEEE 2012 Judith A. Resnik Award, the degree of Doctor of Engineering honoris causa by Drexel University in 2014, and ECE Distinguished Alumni Award from UIUC in 2015. He served as a distinguished lecturer for the AES society of the IEEE and has served on the editorial boards of several journals. He was the President of International Society of Information Fusion during 2001.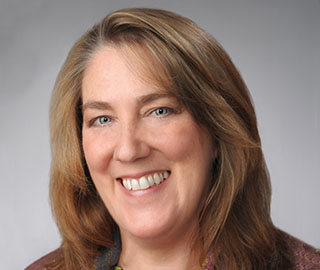 Laura Welch
Deputy Director
2-212 Center for Science and Technology
Syracuse University
lgwelch@syr.edu
Prior to joining Syracuse University, where she served as Assistant Director of Foundation Relations for two years before coming to CASE, Ms. Welch ran a strategic consulting business assisting founders and CEOs of both for-profit and non-profit ventures to structure, manage and lead organizations through rapid growth. Her clients included regional, national and international organizations. Before that, she served as Managing Director of Infinity Info Systems, a systems integration and software development firm specializing in enterprise business systems for customer relationship management. Ms. Welch's career began at Apple Computer and spanned the technology, financial, and the advertising industries. She has an M.P.A. from the Maxwell School, and a B.A in English from Columbia College in New York City.
Ms. Welch assists in directing and coordinating all aspects of CASE, including initiation, cultivation and development of contacts across campus and with industry, government and non-profit agencies in New York State; management of sponsored projects and incubator spaces; promotion and support of economic development activities; and marketing and communications for the Center. With her strong administrative and entrepreneurial background, she actively works to strengthen and expand the presence and the mission of CASE both on and off campus in support of the University's commitment to Scholarship in Action.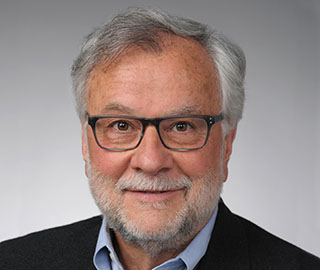 David C. DiMaggio
Program Manager
David DiMaggio is Program Manager of the Syracuse University CASE Center Industry Co-Op program. His extensive background includes experience with employers and college career centers to develop recruiting strategies to facilitate the connection between college students and local employers. He is active with professional trade organizations and various economic development agencies in the promotion of college internship programs. Upon his retirement from GE in October 2004 after 25 years of service, David has served in various roles to assist college students in their career preparation. He served as Interim Director of the Clarkson University Career Center during the 2005 Fall Semester and is a frequent panelist on college and high school career forums.
He was Manager of Education and Development at GE Supply, a division of the General Electric Company. His responsibilities included the development and implementation of training and professional leadership programs for the 2500+ employees of GE Supply. He was responsible for recruiting and university relations at several colleges and universities across the US. In addition, David was s the Program Manager for the Distribution and Sales Program, an entry-level leadership development program at GE Supply.
David, a native of Rome NY, attended Clarkson University and Utica College where he majored in Mathematics.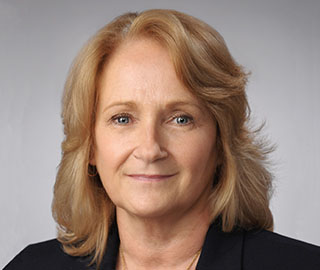 Mary Ellen Gilbert
Associate Director, Finance and Administration
Mary Ellen Gilbert has over 13 years of experience at Syracuse University, including Budget Manager for the Syracuse Center of Excellence/Environmental Finance Center and Electrical Engineering and Computer Science Department in the College of Engineering. She was also a Research Administrator in the Office of Sponsored Programs, supporting the Colleges of Engineering and Architecture, CASE, Center of Excellence and University College, providing both pre- and post-award assistance to those faculty.
Prior to joining Syracuse University, she was self-employed, providing extensive business support services (payroll, AR/AP and financial reporting through trial balance) to a variety of small NYS companies.
As Associate Director of Finance and Administration, Mary Ellen will draw on this experience to assist CASE with financial reporting to our NYSTAR sponsor, as well as management of the financial records for the Incubator and Co-Op.
Marilyn D. Polosky
Assistant Director of Operations
Marilyn brings broad experience working with a variety of companies to her role at CASE. Marilyn manages CASE's incubator, works with students and faculty, and assists with all aspects of CASE's day to day operations.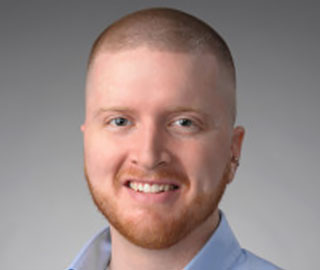 Ian Joyce
Lab Manager
2-212 Center for Science and Technology
Syracuse University
imjoyce@syr.edu
Ian manages our prototype development lab. He unofficially started his career at CASE by piloting drones for an adjunct professor. He has a background in mechanical and electrical systems maintenance, and has a passion for RC equipment, specifically UAV's. He is an accomplished UAV pilot and a certified Remote Pilot with the FAA. He works with students, faculty, and CASE industry partners to assist with prototype design and construction, 3-D printing, electronics, circuit board milling, and piloting drones for research.
Our History
CASE has been a NYSTAR-designated New York State Center for Advanced Technology (CAT) since 1984, bringing together traditional academic strengths in research and education to promote strong university-industry interaction and generate positive economic impact across New York State and beyond. CASE works with over 60 companies nationwide, leveraging nearly $1M in annual state investment with required $1.25M matching funds from industry. The Center's total economic impact, as measured by the state over the last 20 years has been over $500M, growing businesses and bringing new revenues, jobs and investment to New York State.